Become a Wellness Champion
Interested in serving your colleagues and being a leader for wellness in your building or department? We want you! We need you!
What is a Wellness Champion? Wellness champions are more than just cheerleaders. They connect with and influence co-workers.  Champions will be able to understand and explain the wellness program to co-workers, to visibly participate in programs, to relate to the health challenges of co-workers, and to generate interest in the the program.  There are two tiers of Champion: Wellness Champion and Wellness Champion Pro!  Check out the goals below:
All Wellness Champions
Champions will help with promotions by distributing flyers and forwarding email communications to keep co-workers in the know about upcoming RebelWell events, challenges and opportunities.
Champions will provide feedback to help tailor programs to best fit faculty/staff needs.
Wellness Champion Pro
Champions will receive the necessary training and tools to help guide your colleagues to a healthier and happier lifestyle.
Champions may lead group walks, stretching exercises and other light fitness activities for small groups.
Champions will utilize resources available to host seminars, brown bag lunches, blood pressure checks, or screenings.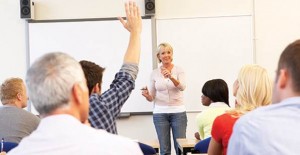 RebelWell focuses on promoting awareness and education, motivation for positive behavior changes, and influencing campus practices and policy to support a healthy environment. RebelWell is a collaborative partnership of campus resources with the goal of helping our community along the path to a vibrant, healthy and balanced lifestyle.
Not sure who is serving as your RebelWell Wellness Champion?
If you are interested in serving as a RebelWell Wellness Champion:
Training will be provided by Michael L. Jones, Director of Healthy Linkages (UMMC).