Helpful Apps
Modern technology has supplied us with numerous desktop and smartphone applications to keep our health and wellness on track. Here are a few we've come across that may be a good fit for you. Know of others that aren't listed that you think your colleagues would find useful. Let us know and we will post and share.
MyFinessPal
Free, easy and fast way to maintain a food journal using the world's largest nutrition and calorie database. My Fitness Pal believes- and medical studies prove- that the best way to lose weight and keep it off forever is to keep track of the foods you eat. Gimmicky machines and fad diets don't work, so they designed a free website and mobile apps that make calorie counting and food tracking easy. Foods found at Ole Miss Dining food court and retail locations are included in the app.
---
Campus Dish
CampusDish is the web portal for ARAMARK Higher Education's dining services. The CampusDish website is designed to provide information for students, parents, faculty, staff and prospective families about the dining locations, meal plan options, and local dining services contact information.
---
7 Minute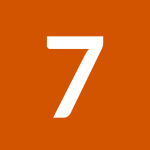 7 Minute workout consists of 12 high intensity bodyweight exercises. 30 seconds per exercise, 10 seconds rest between exercises. Voice prompted, so complete the entire workout without looking at a timer or device! This app is inspired by the 7 Minute Workout that was originally published in ACSM'S Health & Fitness Journal and then covered by the NYTimes.
What the 7 minute workout app does:
Outline of all the exercises in the workout.
See video and text descriptions of each exercise.

Perform the workout with countdown timers and prompting for each exercise and breaks.

Voice prompting for each step, no need to even look at the phone.
No need for timers.
No confusion on what exercise to do next, or how to do it
---
The Couch-to-5K® Running Plan | C25K Mobile App
Follow the Couch to 5K running plan or use our C25K mobile app to go from couch to your very first 5K. Follow this beginner 5K training plan schedule and sign up for a 5K race.
---
FITBOLT!
The Problem:  You work at a desk, and spend ~160 hours per month seated! This leads to many long-term health and posture issues. The Solution:  FitBolt helps you stay healthy by providing you with: In-chair Stretches, Quick Exercises, Health Reminders, Posture & Ergonomics, Diet Pointers. Fitbolt can live on your desktop or in a browser.
---
Health Tip of the Day
Health Tip of the Day is a free app that offers easy-to-follow tips on how to be just a little bit healthier each and every day. By following one of these daily tips, you can live a healthier lifestyle and feel better.