About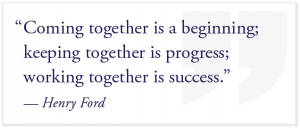 RebelWell has been designed to support healthy behavior in the workplace and to improve health outcomes. Generally speaking, health promotion is defined as "the process of enabling people to increase control over, and to improve their health." RebelWell consists of a variety of activities such as health fairs, health education, medical screenings, health coaching, healthy cooking programs, wellness newsletters, on-site fitness programs and/or facilities and educational programs.
The RebelWell team consists of members and leaders throughout the University community working in support of the strategic goals of the University as it relates to employee wellness.
Specifically:
Develop and implement a multi-year plan for promoting and advancing health, nutrition, exercise, and individual wellness among all employees.
Set the University as a beacon of leadership throughout the state by educating and fostering a community that is committed to a healthy and sustainable lifestyle and campus environment.
Develop and integrate industry-leading programs and initiatives that will transform health promotion, nutrition, exercise, and individual wellness for all employees.

The 2014 launch of RebelWell and its continued success has been made possible in part by a generous grant provided by the Blue Cross & Blue Shield of Mississippi Foundation.